I've found that a lot of the research and articles available on sexting are centered around teens and potential risks. Are there other positive elements of sexting worth exploring for adults? I think so. Let's first cover some of those risks and ground rules, and then you can decide if you're open to exploring how sexting can enhance your relationship.
By Hailey Heil
To "sext" is to send, receive, or forward sexual photos or messages through any electronic means. The word sexting comes from the combination of sexual-based texts, but as phones and media have continued to develop, the definition is expanding. Sexting can happen over multiple devices, through different mediums, and countless apps.
Disclaimer: If you or your partner are under 18, understand that sending a nude photo of a minor puts you at risk of creating, distributing and possessing child pornography and could result in a felony. This is true even if the image is of yourself. For adults only, read on…
The Risks
As you may know, nothing on the internet is truly private. Sexts never really "go away", especially if there are copies made or shared. Screenshots can go unnotified, a third party in the room could be reading, viewing or taking photos of what is sent. Most phones sync to the cloud, and since it is internet-based it can- and has- been hacked.
Be mindful of who you choose to keep in your inner sext circle. Unfortunately, there is such a thing as "revenge porn". But revenge porn doesn't have to involve an ex-lover, it can include any form of sharing and spreading sexts and nude photos without consent. Before clicking send, consider how trustworthy is the person on the receiving end of your private message.
Alright, consider yourself warned of the risks. But if you are sexting, you are not inherently doomed to be exploited and have your reputation ruined. With the right precautions, sexting can be fairly harmless.
The Ground Rules
The best way to make sure you are on the same page with your partner is to ask plenty of questions. Are both partners open to participating? Which apps will you use? Are you allowed to screenshot or save what is shared? Is there an expectation to delete all photos or messages? Come to a mutual agreement before any content is shared to help eliminate future heartache and embarrassment.
It's also important to understand your partner's boundaries on what content or parts of themselves they are willing to share and to not pressure them to overshare. As always, consent is key and if you have been the unfortunate recipient of an unsolicited sext you know this to be true.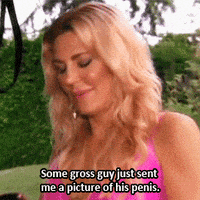 Be Smart
Recall your younger and less experienced self. When you are just starting off, feeling sexual or getting intimate does not automatically involve nudity, this can be true for sexting as well. A sexy photo could be with clothes on, or lingerie, or partially covered with a bed sheet. There are also many aspects of the human form that could be deemed sexual that don't include your genitals. Maybe your neck, your shoulder, your back, is enough to do the trick. You can limit how much you reveal and keep yourself safer in the process.
If you are going for a nude shot, consider some anonymity by leaving your face out of the frame. Add tattoos, piercings, jewelry or any other identifiable characteristics to the list of items to exclude.
Check out this Vice article on sexting securely. They recommend using a separate app for sexting, to avoid any "oopsie" moments with unintended recipients. Encrypted apps like Signal and Wire are at the top of their list to use, while they recommend avoiding WhatsApp and iMessage. They also warn against the power of the screenshot and its newer version- screen recording.
Consider your environment as well as your partner's. It's best to avoid the workplace at all costs (that includes work phones or laptops). Check that you both have some privacy, to avoid any unwanted onlookers. Consider timing and situation too, to ensure your partner is alone and open to receiving steamy messages.
Now onto some of the lesser-known benefits of sexting…
Increasing Intimacy
Sending risky messages or photos can be difficult because it requires vulnerability from the sender. Exposing your intimate side by sharing x-rated material can feel like offering up a piece of yourself, and this isn't always easy. But as you may know, some initial discomfort can reap benefits later on. Brene Brown explained it best in her iconic TedTalk: there can be no intimacy without vulnerability. Sharing these new parts of yourself can lead to a stronger intimate connection as you and your partner appreciate the vulnerability involved in sending explicit messages.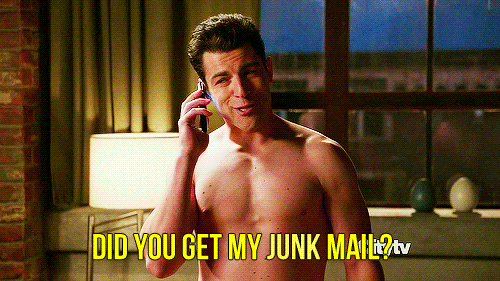 Sexting can also increase intimacy by acting as a form of foreplay. Use technology to your advantage to keep things interesting while you're away from your partner. Sexting can be especially exciting if you know you are about to see each other soon or have already made plans. It's a playful way to show your partner that even though you are just out of reach, they have something to look forward to.
A friend of mine offered up how she made sexting work for her relationship. She stated:
"In my past relationship, we lived in different states, so we started a routine of 'Topless Tuesdays' and 'Weiner Wednesdays'. It was just something silly we did, but it was a nice way to keep the sexual aspect of the relationship alive during long periods of not seeing each other." -E.H.
Know Your Limits
If your relationship is new, or you have spent more time apart than together, make sure you don't confuse digital sharing with real-life intimacy. It doesn't hurt to take it slow and mirror your online relationship to your physical relationship. Keeping your sexting on-par with real life sexual progression helps avoid any over-promising and under-delivering in the bedroom and ensures neither party is feeling rushed.
If you were hoping for your sexting to have a different feel than your physical relationship, you can use it as an opportunity to explore fantasies. Sexting can be playful, creative and exploratory. Just be mindful of getting carried away while speaking from behind a screen, rather than face-to-face. Eventually you will be met with reality and your partner may be hoping you'll put your sexts to the test.
So…To Sext or Not to Sext?
When deciding if sexting makes sense, consider yourself- your comfort level, your experience level, and what you are looking to gain. It also depends on your partner and their views and expectations. Remember that if you are sharing information online, there will always be a level of risk involved.
Consider the advantages as well, like increasing intimacy by exposing your vulnerable side. Or think about incorporating sexts into foreplay- building up some anticipation before your next meeting. You can use sexting to keep the sexual aspect of your relationship alive, when you aren't able to be together physically. Figure out how to make sexting work for you, with your newly-gained knowledge of some of the risks and rewards involved.
Questions and comments are always welcome.
With Love and Light,
Hailey
---
Learn more about Hailey and how to schedule a session with her now!